News
Top Blogs Around the World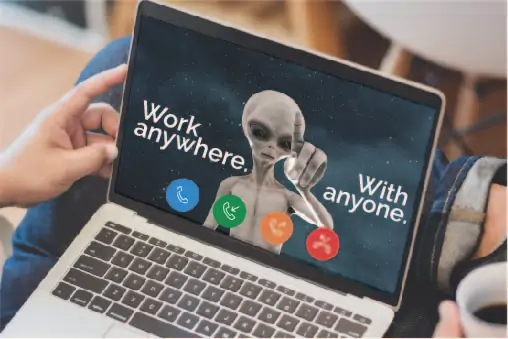 Creating a blog can be the best step you have made in promoting your business. Check blogs known around the world that bring huge revenue to their owners. 
Believe it or not, for a large number of businesses their blog is responsible for their company success. With its interesting name and content, these blogs have managed to attract a large number of visitors to learn more about their business.
There are several million blogs in the world but few have a few million visits a day. These blogs and their names are known around the world and bring huge revenue to their owners. 
For more info on how to choose the right name for your blog check TRUic guide and try the free blog name generator. Read below which are the most famous blogs in the world and pay attention to their names.
Why Should You Write a Blog?
The internet presentation of your business loses its purpose without visitors. To improve your business presence on the Internet, you need content that will bring visitors to you. If a site does not have a blog, its content is often limited to descriptions of products or services and sections about you or your business. 
However, when the company runs a blog, the content of the website has been extended to explanations of the offer, confirmation of quality, interesting facts, and solutions. This up-to-date and interesting content is the key thing that will attract a new client to your business.
What are the most Popular Blogs in the World
HuffPost
The blog was originally started in 2015 by Arianna Huffington as "The Huffington Post" and it reports on news stories and events, from politics and business to entertainment and style. It has recently changed the name to HuffPost and it attracts many influencers, celebrities, politicians and content creators to regularly post on their platform.
HuffPost has more than 30 million unique monthly visitors and 14 million dollars estimated monthly revenue which is why it is always on top of the blog's global traffic and revenue lists.
Mashable
Mashable was created in 2005 and it is one of the world's most famous blog portals that specializes in several specific areas. Most often they are related to technology and digital culture, but you can also find some topics from all other spheres of human life. It has over 24 million unique visits per month and generates over $ 2 million in revenue each month.
Gizmodo
Gizmodo is a technology, design, science fiction and futurism blog, launched in 2002 in connection to Gawker.  In 2004 they had only $6.500 revenue and nowadays that number goes to more than $ 325.000 per month. In 2016 it was bought by Univision Communications and it still has many visitors, more than 23 million per month. Gizmodo leverages content published by many bloggers which helps them to constantly have new posts and attract a dedicated audience with popular topic coverage.
TechCrunch
TechCrunch was founded in June 2005 by journalists Michael Arrington and Keith Teare. It covers technology topics, startup news, emerging trends in tech, and new tech businesses, and products.
TechCrunch is very popular among visitors and it has more than 15 million unique monthly visits and 2,5 million estimated monthly revenue. Their daily posts are published from the industry experts and leaders who are giving their view on trendy topics and reviewing the new products. TechCrunch organizes Disrupt conferences held each year in various locations.
Boeing Boeing
Boeing Boeing is a weblog that deals with cultural oddities and interesting technologies. It was created in 1988, first as a zine, and with the popularity of the Internet, it reached the web version. It is one of the most popular blogs in the world and has been repeatedly awarded as the weblog of the year. Boeing Boeing received the Lifetime Achievement and Best Group Blog awards in 2006 at the Bloggies ceremony.
How to Give the Right Name to Your Blog?
Before you start with a blog, it is very important to select the right name, as it will have a positive impact on your business.
Make the name short and easy to understand
Do not overdo it when it comes to length. The name should be brief and clear so that potential clients can immediately understand what it is about.
Think Long-Term
When you are thinking about the name for your blog, think long term. Think of it as if your business or blog will last forever.
Select a Name Which will Represent Your Business
You will want a name that people can associate with you and that speaks volumes about the business you do.
Check if Name is Available
While it would be wonderful to be so original and select a name, before you make a final decision check if somewhere in the world there is already the same name as the one you have selected.