Education
Why Having a Powerful Personal Statement Is Essential for Your Scholarship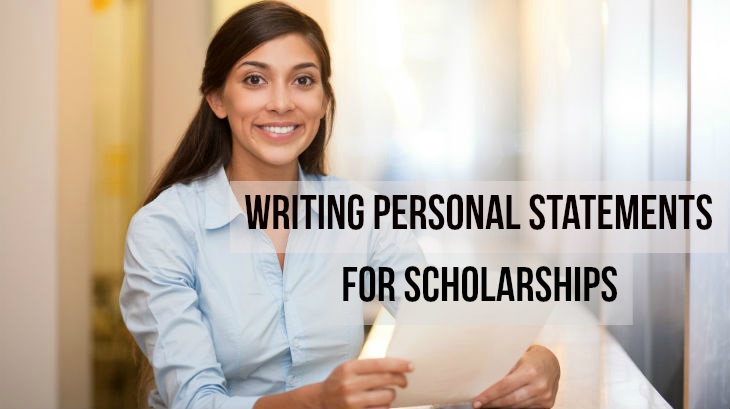 In order to apply for scholarships, you must write a brief essay or paragraph about yourself. It should highlight your strengths and justify why you deserve the scholarship. Be clear about what you are applying for and ensure your statement makes this obvious because a scholarship could be money that can cover your living expenses, housing costs, or even a percentage of your school tuition. A personal statement must seem authentic and genuine to stand out from the competitors. You can seek personal statement help if you find it challenging to write a great personal statement.
In this article, we look at the benefits of a powerful scholarship personal statement. Let's delve into them.
It gives you the chance to highlight your abilities and strengths.
You provide the reader with a thorough overview of your qualifications and who you are as a person. A strong personal statement allows readers to learn more about you while giving context to the data gathered in other parts of your application. It also demonstrates how variables outside the classroom have helped or hindered your capacity to fully use the available academic resources.
While showing the characteristics that make you deserving of financial support, a great personal statement can help ensure you receive the scholarship or program that most closely matches your needs.
Assists the scholarship organisation in understanding why you deserve it.
Writing a strong scholarship personal statement gives the committee deciding whether to award you the scholarship the information they need to make an informed judgment. You can showcase your accomplishments and demonstrate your need for money by using examples, personal experiences, and anecdotes in your essay. They will be more convinced that you deserve their support if you provide them with concrete justifications for why you deserve the scholarship.
Writing a memorable personal statement can help capture their hearts and minds so they will know they are giving it to someone who truly deserves it and needs it. Make it clear what you will use the money for, such as books or supplies. It's also good to mention how you might share or give these items to other students.
Gives you a chance to reflect on and feel proud of your achievements.
The more we know, the more inner strength we possess. Sometimes we can become so engrossed in our schoolwork that we lose sight of our objectives or motivation. By writing scholarship personal statements, you can reflect on and draw lessons from your prior experiences and accomplishments.
You can show off your abilities, including teamwork, leadership, resilience, and determination. You can use it to demonstrate improvement in your current situation and future goals.
Let's you demonstrate your writing prowess
You must be succinct, true to yourself, and grammatically precise when writing a successful scholarship personal statement. You require a variety of sentence types and reasonable transitions between ideas. You may make your remark feel distinctive without sounding generic by avoiding clichés like "from a young age" or inspirational quotes. You can impress scholarship committees with an outstanding, distinctive piece of work that stands out from the competition. This is where personal statement help can come in handy.