Education
The benefits of online learning for a healthcare degree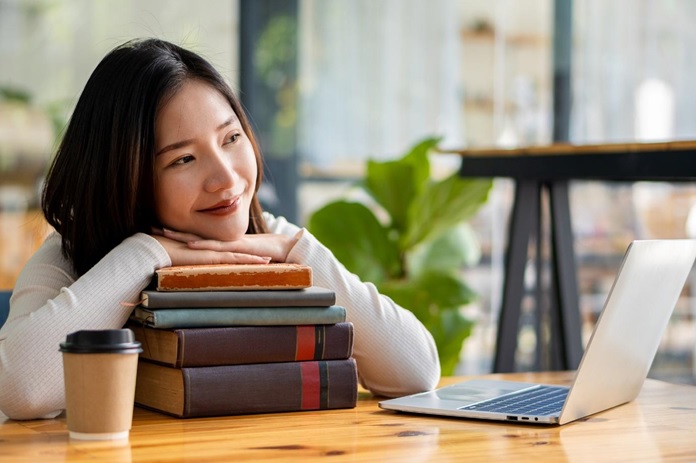 Online learning has been around for a long time, but it was only after the outbreak of the 2020 pandemic that the concept gained traction and demonstrated the true strength and potential of technology. The epidemic demonstrated what a sustainable and practical model e-learning is for students. Over time, the benefits of distance learning became so evident that many individuals came to prefer it over the traditional setting, making its popularity skyrocket.
Online education has expanded to practically every discipline, including healthcare, where e-learning has become a thriving and convenient medium that helps students in their journey to becoming registered medical professionals or advancing in their careers in the healthcare industry.
Despite its popularity and practical nature, many doubt its effectiveness for the healthcare sector (which is particularly hands-on) compared to respected, in-person educational institutions. However, even highly dignified medical schools and colleges have jumped on the bandwagon by offering online learning programs. That proves the opportunity to participate in e-learning carries many benefits for healthcare specialists.
What Is online learning?
Online learning, also known as e-learning, is a popular alternative to traditional in-person, on-campus education. It is the process of acquiring education using electronic devices and media, usually over the internet. Students also have the freedom to access their online learning material anywhere.
In terms of healthcare, online education can come in multiple forms. Healthcare students can attend live lectures hosted by skilled and experienced professionals. They can also register for webinars or courses on specific subjects and watch pre-recorded lessons when it is most suitable and convenient for them.
With today's technology and enhanced teaching methods, it's also possible to use online learning to attend medical colleges and universities and obtain a full-scale degree over time. One such institution is the Malek School of Nursing at Marymount University Online, where you can opt for various nursing programs and participate in self-oriented learning experiences, advanced clinical education, and compassionate care. Moreover, these programs are designed to offer a flexible, part-time virtual learning experience.
Importance of online learning in the healthcare sector
The healthcare sector is advancing at an incredibly rapid rate. So, to provide patients with the best treatments, services, and possible outcomes, medical professionals must stay on top of the latest advancements, technologies, training, certification, and regulations. But since healthcare specialists are extremely busy individuals who must attend to patients daily, they don't have the time to commit to in-person classes.
In such cases, online learning is the most efficient alternative for medical professionals to stay up-to-date regarding the latest developments in treatments and diagnoses.
In addition, e-learning allows individuals to decide when and how they wish to learn. It also takes care of all limitations and restrictions and will enable people in remote regions to access high-quality medical education.
Top benefits of e-learning 
Here are some advantages and forthcomings of acquiring a healthcare degree via online learning programs:
Cost efficient and affordable
The financial aspect is often one of the most significant determiners of students' preference for schools and degrees. According to reports, over 70% of students graduate with a hefty debt to their name, which can burden them for the rest of their professional careers.
One of the most significant selling points of online healthcare degrees is their cost-friendly nature. In most cases, the tuition fee for online programs is slightly cheaper than the on-campus version of the same courses. This isn't the only cost saved either; you can also cut back and save money in other ways.
You won't have to pay for on-campus living expenses or a meal plan, factor in the added cost of commuting or worry about overhead expenses (property taxes, maintenance, security, campus resources, etc.). Even the learning material tends to be less expensive if it is offered in PDF books or any other digital format. So, with online institutions cutting back on expenses, medical students can acquire the same degree while spending relatively less.
Added flexibility
Online learning programs are exceptionally flexible – both time and space-wise – and are easy to integrate into your schedule alongside your job or other commitments. However, their convenience and flexibility don't mean there is a compromise on the quality. They offer an up-to-date curriculum that prepares healthcare professionals for fieldwork and theory.
Virtual e-learning institutions may also allow you to coordinate your classes as per your priority and personalize your schedule based on prior commitments. Since classes are less likely to be restricted to a particular time of day, you can watch the lectures whenever it's most convenient.
So, since there is no set schedule that you must follow, you can wake up early and get work done before work or during your coffee break. If you prefer nighttime, you can attend lectures once everyone has gone to bed; and if you are too busy on a particular day, you can simply watch the lesson the next day. This way, you can go about your day-to-day activities and work without too much hassle and fit your classes around your schedule instead of the other way around.
Self-paced learning
Another advantage of online healthcare degrees is managing your assignments and working through the lesson plan at your own pace. From time to time, you may observe that the instructor is dedicating way more time to a particular topic you are already quite familiar with or that they don't elaborate enough on the one you find more complex and challenging.
If you opt for an online learning program, you can easily skip past materials with which you are already well acquainted. You can also focus on more challenging topics by revisiting past material, pausing the lecture to organize notes, or performing additional research.
This flexibility provided by online learning allows students to move through their coursework at their preferred speed, effectively optimize learning, and escape the time restrictions that come with a traditional on-campus learning environment. Also, having complete control over your pace can help you ensure that you're grasping the material before switching to the next topic.
Conducive to every learner's needs
Education isn't something that can be termed a one-size-fits-all thing. Instructors need to engage equally with different students to make the most significant impact. However, it can be difficult to cater to diverse learners in a traditional in-person facility. In such cases, e-learning is your best bet, as it can be customized to suit the needs of different types of students.
There are four main learning methods – visual, kinesthetic, auditory, and reading/writing. For example, auditory learners may understand something better when they hear about it, while kinesthetic learners may integrate information best with tactile experiences.
E-learning provides healthcare students the resources they require to retain long-lasting skills for helping people by allowing them to learn according to the four learning types. Audio lessons, quizzes, webinars, reading assignments, videos, experiments, and even worksheets are all commonly employed by online programs for effective learning. Additionally, you can repeatedly access and revise all these resources, which can also aid in retention.
Career advancement
In the healthcare industry, you can't progress further in your professional career until you gain the appropriate qualifications through additional education to back it up. Many students often study for a healthcare degree while simultaneously working a job. For example, it is common for registered nurses to pursue a bachelor's or master's to advance their education and careers.
However, many graduates can't afford to take time off from their current work since studying at a traditional educational institute wouldn't be feasible when juggling a demanding, full-time job. In this case, online learning is the best way to go. It allows for more flexibility for students who wish to maintain a healthy balance between their work and studies without disrupting one or the other – they can simply focus on both.
Moreover, earning an online healthcare degree will show your current employer how dedicated you are to your field. It can also set you up with the credentials you require to make a significant career change. An online bachelor's or master's degree in your hand will not only increase your salary but also get you a promotion and allow you to secure your dream job without you having to quit your current job.
Enhanced technical skills
Online courses depend almost exclusively on the internet and the technologies that go with it. A basic understanding of technological functionality and proficiency is crucial for practically every workforce. Even healthcare institutions and practitioners are not exempt from today's increasingly digital age.
While pursuing your online degree, you'll be immersing yourself in the technology that fuels it. This will help you develop technical competency and enhance your computer literacy skills – a definite plus for job seekers. Also, for your coursework, you will probably need to get acquainted with common collaboration tools and software and troubleshoot basic issues.
As a result, you'll learn a great deal about technology, computers, and how to incorporate them into learning – to the point where it becomes almost natural. It is beneficial if you intend to take an administrative position in the healthcare field.
This facet of online learning will likely seem redundant for some students or individuals below a certain age. But for others, it may serve as an invaluable experience and a means of upping their game by familiarizing themselves with the virtual setting and tools involved.
Accessibility
One of the primary reasons why so many people have turned towards online learning is due to the accessibility it provides. Regardless of whether they live hours away from civilization, anyone can go for online learning if they have access to a stable internet connection. You can also take advantage of online opportunities if you don't live near institutions that offer programs in your area of interest or at the degree level you desire.
So, with e-learning, you don't have to relocate to another city or commute long distances from home to attend a particular program since you can study from any location and avoid moving expenses.
Another blessing of online learning for healthcare students, or anyone else, is that it can create a learning environment where they feel most productive. Traditional in-person settings can often be crowded and disruptive, causing many students to lose focus so they can't fully concentrate. But virtual healthcare degrees give you the flexibility of choosing a designated space for studying and taking your classes anywhere you feel most comfortable.
Better management
Online learning isn't limited to lectures and classes. Instead, it includes working with an extensive database that stores all educational resources for easy access.
The grouping and storing of books, assignments, and other learning materials doesn't need to be the hassle it usually is in a physical format. Databases make storing and classifying materials easier so you can have quick and prompt access to them. Also, keeping track of documents will spare much of your time, help you focus on the learning process, and stay organized.
A lesser celebrated advantage of online education is that it can also aid you in developing excellent time management skills. With this type of learning, it is crucial that you consciously set aside some time to study and manage it into your schedule for the week, month, or even day. You might find this hard at first, but once you develop a routine, you'll realize that you've acquired a skill that will help your studies and your day-to-day life and professional career.