Education
Strategic Planning Tips for Business Students From University of Phoenix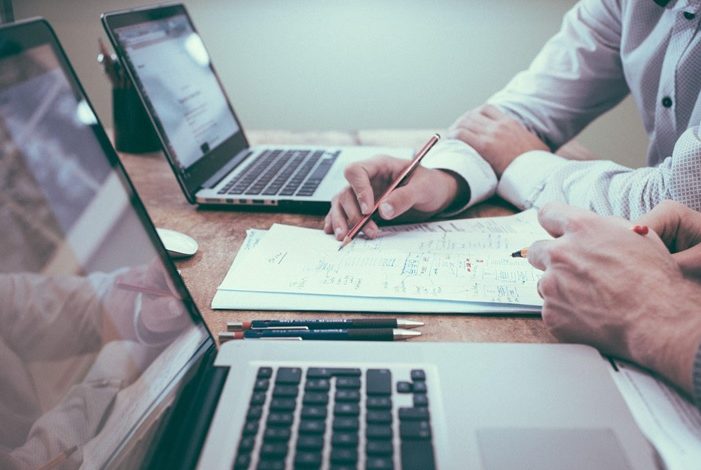 Strategic planning involves projecting possible outcomes to make important decisions. Many businesses and organizations use this kind of planning to work through challenges such as those associated with the rising cost of living, job market instability and other socioeconomic difficulties.
Meanwhile, University of Phoenix suggests that students on its business programs practice strategic planning. This way, students can become well-versed in the strategic planning process, which can be essential in many modern careers.
Here, we'll explore:
How strategic planning works
How business students can form, implement and evaluate strategic plans to help them work toward their career ambitions
What skills students can develop by practicing strategic planning
Which business degrees students can earn at University of Phoenix
How Does Strategic Planning Work?
Although different businesses and individuals use strategic planning to work toward different goals, this kind of planning involves three common steps:
Formulation: The planner should identify their mission and goals. Then they can craft a strategy with action steps that can lead them toward the mission and goals.
Implementation: The planner should put their plan into action, perhaps by making operational or staffing changes or taking whatever action will kickstart progress.
Evaluation: The planner should measure how successful the plan has been, perhaps by assessing employee satisfaction survey results or revenue.
How Can Business Students Form a Strategic Plan?
Developing a strategic plan can look different for students than it does for businesses. University of Phoenix recommends that business students consider the kinds of careers they'd like to pursue, from the industries and roles they'd enjoy working in to the kinds of companies that would be the best fit for their skills.
University of Phoenix also encourages students to chat with mentors or industry leaders about how they got started in their industries. This process can help students gain a better understanding of the steps they may need to take to excel in their desired industries.
How Can Business Students Implement a Strategic Plan?
With their strategic plan in place, students can begin to take action. Rather than implementing a strategic plan once, students should consider the implementation phase of strategic planning an iterative one. By constantly evolving and updating their plan, they can continuously progress toward their goals and milestones.
The strategic plan should feature repeatable tasks, such as a class schedule that students fit around their other commitments like work and family life. Students can also consider how long they will need to complete each course when drawing up their schedule, dedicating more time to courses that they are likely to find more complex or challenging.
How Can Business Students Evaluate a Strategic Plan?
A business may evaluate the success of its strategic plan by considering how or whether this plan has helped the business meet customer needs, manage competitor threats and take advantage of opportunities, all in line with the organization's goals.
Meanwhile, business students can assess the success of their strategic plans by identifying whether the steps they're taking are helping them work toward their goals. If their actions aren't leading them in the right direction, students can step back to see where they're going wrong and reframe the actions in their plan.
Evaluating progress and goals enables students to get a clearer view of how well they are progressing toward their goals, academic or otherwise.
Which Skills Can Business Students Gain Through Strategic Planning?
As students become strategic planners, they can shape their problem solving, critical thinking, communication and decision-making skills. They can learn how to:
Pinpoint potential issues before these develop into problems and solve problems effectively when these do arise
Consider scenarios from multiple perspectives and make decisions based on this analysis
Communicate with a range of individuals such as colleagues, stakeholders, investors and community members
Make decisions confidently
With these skills, students can be better positioned to flourish, both academically at a university and professionally in business-related careers.
Which Business Degrees Can Students Earn at University of Phoenix?
Students can develop strategic planning skills by studying for a bachelor's or master's degree in business at University of Phoenix.
Candidates who are interested in master's level degrees will be more prepared to study for an MBA program if they have practical experience in their field.
University of Phoenix's business degree programs include:
Bachelor of Science in Business, in which students can learn about core business concepts to prepare them for management roles.
Bachelor of Science in Management, in which students can develop leadership skills to prepare them for management and executive roles.
Bachelor of Science in Communication, in which students can hone their speech and writing skills to make them valuable communicators.
Master of Business Administration, in which students can practice strategic planning and learn about the digital economy, management and legal aspects of business.
Alternatively, individuals who can't commit to a four-year program and are looking to shape their business skills and knowledge quickly can opt for an associate degree or a certificate program.
About University of Phoenix
University of Phoenix helps adult and nontraditional learners progress toward their educational goals and helps students navigate the career options and degree programs that can help them pursue their interests. These degree programs can help students prepare for in-demand career paths in fields like cybersecurity, nursing and business. Students also have access to online classes, flexible start dates and numerous scholarship opportunities that can help anyone earn the degree they desire. Plus, University of Phoenix's Career Services for Life® commitment for active students and graduates offers the resources needed to be prepared when entering the workforce for no additional charge. These resources include education and networking opportunities, resume and interview support and career guidance. Learn more at www.phoenix.edu.