Education
STEM Subscription for kids are great for gifting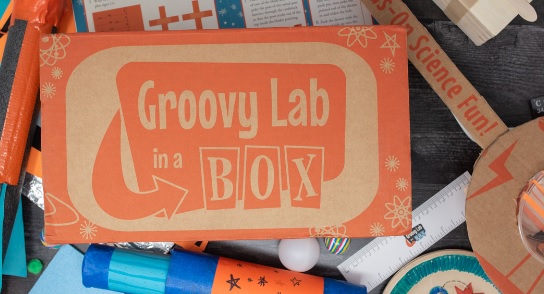 It is good for kids to be inquisitive, to have their curious mind activated, and not just limited to their school hours, in the classroom, but every aspect of their normal lives. However, we fill our kids with unnecessary toys and stuff with no utility in their lives or the growth process. Gifting is a part of rearing our kids, of showering them with love and offer them the opportunity to develop a love for STEM-based skills. STEM subscription for kids is a wonderful gift for a child because of numerous reasons.
    Since it is a subscription, every month, there is an age-appropriate kit arriving at your place. Thus, it is not limited to one single item piece that usually kids get bored of in no time. Every time there is something new, which is interesting for the child in many ways.
    A STEM subscription kit is a right way to help enhance the knowledge base of the child. It is especially true in STEM subjects – science, technology, engineering, and Math. All of these subjects are based on facts – therefore, while it is important to know about concepts and theories, it is also equally important for kids to understand the practical aspects. With the subscription kits, the child has access to items that they need to make on their own, helping them learn on the way.
    There are choices available for parents to subscribe to as per the choice and liking of the child. So, it could be a coding project or an engineering-based practical project. It also means that kids can be gifted kids a subscription box by the parent in a subject where they might be lacking or get bored easily. The kits are the best way to get hands-on learning on different topics. Every creator or brand has a series of STEM topics – hence, it is important to choose the right subscription box for the widest possible coverage of topics.
    STEM subscription for kids is one of the best ways to spark interest and talent in kids to get acquainted with various facts of life. Resolving and conducting the experiments help kids acquire skills related to creative thinking, problem-solving, and critical thinking, giving way to an innovative thought process.
    It is a great and optimized way to bond with your kids – when you spend time with the child to make the projects.
Characteristic features of a good-quality science subscription for kids
    Look for kits that have engineered components as part of the kit delivered with clear guidelines and instructions.
    Multi-dimensional projects that cover major topics of STEM opening a world of possibilities for the child and encouraging his gray cells to go out of their typical thought process and explore the outer boundaries.
    Proof of the kids being quality tested by experts so that your child handles the product is safe and free from all harmful elements.
    Choose kits are enjoyable for the child. Learning can happen effectively only when the content is enriching and accessible. Ensure that the kits are made as per child-appropriate age groups.
    Leading subscription kits have an interactive platform to keep in touch with parents and kids to take consistent feedback and review the products.
In recent times, learning kits online are also gaining popularity. Here, students access the online site for enhanced learning. The website offers curriculum-based activities that bring in academic growth in the child. Such websites offer a series of STEM-based learning that brings all-around development in kids. Such learning kits are interactive and offer a good educational base for grade-based and age-appropriate learning to kids.