Education
Preventive Maintenance: A Vital Prerequisite for Food Safety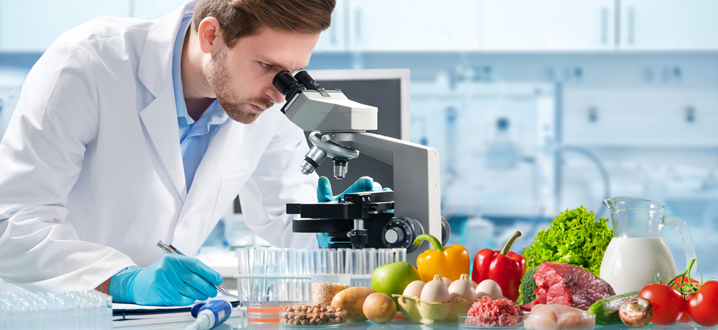 When it comes to food safety, it is essential for all food processors, small or large, to have prerequisite programs in six areas – sanitation standard operating procedures, good manufacturing practices, product identification, traceability and recalls, education and training, and preventive maintenance program for food industry. Preventive maintenance is not only an important program in the food industry but also it is one area where a well-documented program can help a company save costs. In the context of food safety management, preventive maintenance ensures well-maintained equipment for smooth functioning and production of safe foods. This article talks about the importance and role of preventive maintenance programs in food companies.
Importance of preventive maintenance 
The significance of preventive maintenance program for food industry can not be undervalued. With efficient preventive maintenance in a food manufacturing unit, a business owner can easily identify problems before they become bigger issues which further can result in increased lifespan of machinery and equipment.
Moreover, preventive maintenance helps in maintaining a high level of food hygiene by ensuring the production and packaging of non-contaminated food. Additionally, it can help businesses save on energy costs by increasing the efficiency of machines and equipment.
The role of preventive maintenance
The preventive maintenance program for food industry is significant for the following mentioned areas:
A well-maintained machine in the food industry results in better and safe food production. With fresh lubricant, better calibration, and cleaner systems, the equipment and machine will be capable of running business operations smoothly.
With preventive maintenance, not only does the operations will be completed quickly but also with fewer interruptions. In addition to this, the quality and consistency of food produced by a food manufacturing unit will also improve, such as more consistent cooking times and temperatures.
better-maintained equipment by machine by following preventive maintenance techniques will lead to higher safety standards for the food produced by the company. Poorly maintained machinery is more likely to break down during manufacturing food which further leads to compromised integrity of the food or false readings of temperature and other key factors.
Just as changing the oil in a car regularly can help in saving money on more expensive repairs down the line, maintaining equipment and machine on a fixed schedule can help a company make the most of its equipment investments.
Documentation and traceability
Adhering to a preventive maintenance program helps business owners keep better tabs on the performance of their manufacturing unit. This aids in root cause analysis if something goes wrong and also gives proof of maintenance in the event of a third-party audit.
Conclusion
With preventive maintenance standards in place, a food company can have better-maintained equipment which further ensures smooth production or packaging of food items. For providing hygienic food to the customers, a food manufacturing company needs to create and follow an effective preventive maintenance plan. A well-formulated preventive maintenance schedule helps companies minimize their downtime and operate at maximum efficiency.