Career
Here's Why You Should Consider A Bachelor's Degree In Nursing!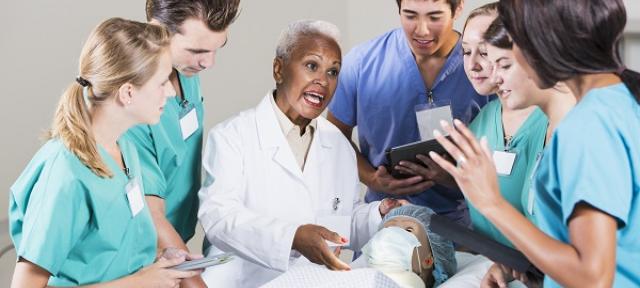 There are only a handful of jobs as satisfying as becoming a nurse. Nurses are critical and extremely important to the healthcare community, and they are required to work with patients and physicians closely at all times. If you are at the crossroads of selecting a graduation program, we give you solid reasons to consider a bachelor's degree in nursing.
How to become a registered nurse?
If you want to be an RN, you need to complete bachelor's degree in nursing. There are many colleges that offer the program. You can check BSN Program at Roseman University, for instance. Once you are done with your degree, you can choose to work immediately after completing the licensure formalities, or can study further in a specialization.
Benefits at a glance
Incredible job outlook. The demand for registered nurses is constantly on the rise, and the healthcare sector needs more nurses today than ever before. With your degree and license, you can find a job easily in most states in the US. If job security is your first priority, this is the profession to go for.
Amazing pay. The median annual salary of registered nurses in the US is $73,550. Some states, such as California and Hawaii, pay much more than that, while in other states, you may earn less. Nevertheless, financial freedom is assured, and you can expect to make more with experience, or if you study further.

Ability to care. Nurses are expected to have empathy, compassion, and ability to understand patients. If you always wanted to serve people and earn money at the same time, a bachelor's degree in nursing could be the best career path. Nurses also have considerable understanding of diseases, treatments, although they are not doctors.
More career options. After completing the BSN program, you can choose to select other career paths, rather working at healthcare facilities. Many nurses choose to go for research, while others become teachers or work for nonprofit organizations. As a nurse, you also have the power to help the community in many ways.
Final word
Now that you know the basic perks of becoming a registered nurse, go ahead and evaluate BSN Programs at various universities. Make sure that you select the right college, so that you get the right kind of exposure. Licensure requirements must be met before you can start practicing, and we recommend do your homework in that respect too.