5 Exciting Websites to Get Started Korean Classes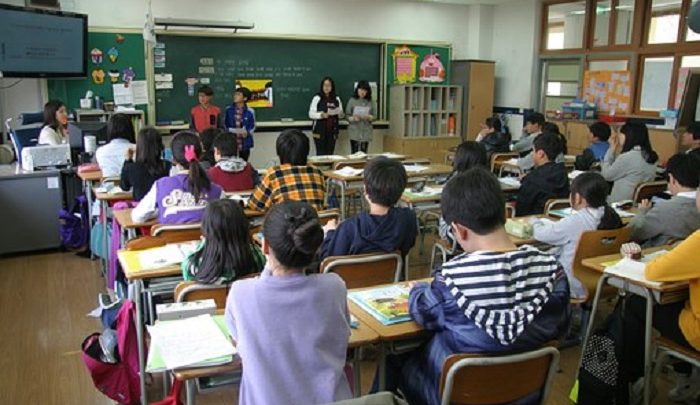 With K-pop culture swarming in many countries, including Western, learning the Korean language has never been more in demand. Youths are so much in love with Korean boybands and girlbands, while many have claimed themselves as Korean drama addicts. Therefore, Korean classes are things that most people have searched nowadays.
Well, we recommend you take online classes. As long as you are committed, mastering the Korean language is as easy as snapping your fingers. Top websites to help you out? Here are our best five.
90 Day Korean
90 Day Korean becomes one of the outstanding language platforms. This platform's goal is that students can indulge in a three-minute conversation in Korean after taking their 90 days courses.
The class is structured in a 12-month program that consists of four modules. Each module takes three months to finish. Each of the lessons is given the form of text, audio, interactive games, and exercises. You can also get direct feedback from the private teacher on this platform.
Quick Korean
Quick Korean is sponsored by the Cyber University of Korea and designed by instructions from well-known universities in Korea. You can sign up for classes in Quick Korean for free. In addition to learning the language, you will also get to know Korean fascinated cultures.
The classes consist of four levels. This platform helps pupils pass the Test of Proficiency in Korean (TOPIK) with a 3.5, a basic level of proficiency once they complete all levels. Given in 30-minute video language tutoring, the lessons are very easy to catch up.
First Step Korean
Our next best online Korean classes are First Step Korean. This website is sponsored by South Korea's oldest private university, Yonsei University, and instructed by an associate professor of Korean Language Education, Seung Hae Kang.
The program is broken down into five lessons. Each lesson offers you pre-recorded video lectures, quizzes, and reading assignments. Here, you should be able to study the Korean writing system and richer vocabulary.
Italki
If you wish to have one-on-one private classes, Italki is your best option. The platform, featured by the BBC, The Guardian, Business Insider, and HuffPost, has more than ten thousand tutors in roughly 12 different languages.
With many qualified tutors available, you can browse your future tutor by learning their resume, background, and reviews from previous students. Once you've found your perfect teacher, you can choose a private program or bundle up for extra savings. You are also offered 30-minute trial lessons.
Talk To Me In Korean
Talk To Me In Korean is our next best website to learn Korean. Here, you will be treated with online classes, video lessons, and textbooks. This platform offers a great program to learn Hangul, the Korean alphabets. They have eight online video lessons from which you can learn consonants and vowels to the basics of writing.
Do not hesitate to take online Korean classes. Learning through a website lets you learn remotely, and you'll start talking Korean before you notice.